Establishing Prince Estate as the authoritative source on all things Prince.
The Prince Estate passionately presents Prince's life and work, and cultivates opportunities to further his legacy. Alongside Base's team, I worked on the digital strategy and the design. The concept: considering the Estate like a museum (a hub) hosting many exhibitions (microsites) about Prince.
These microsites will have 3 different forms: collections, stories and experiences.
This project is still work in progress, more to come mid-2019.
ROLE: STRATEGY, UX/UI @BASE
YEAR: 2018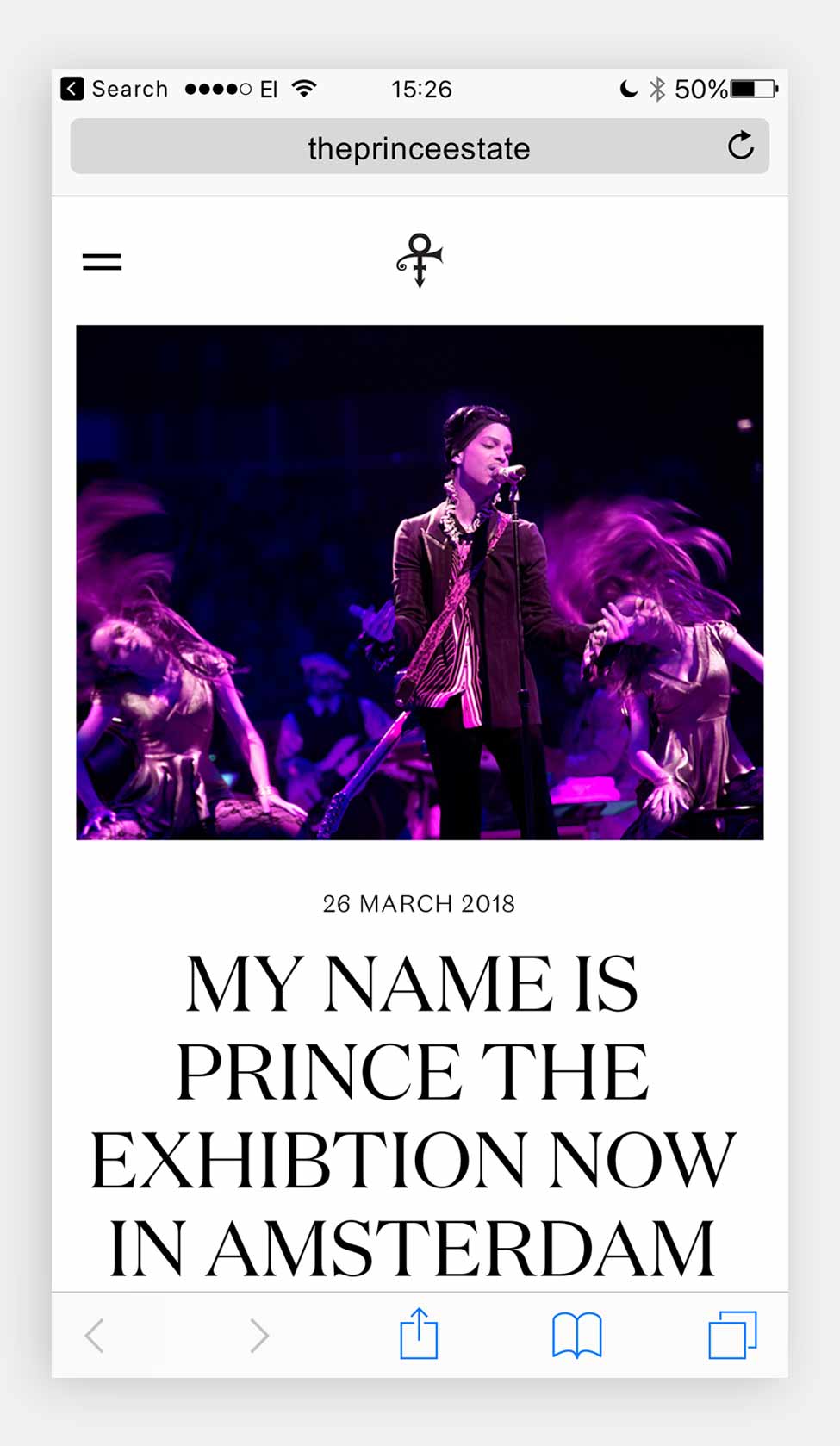 Stay tuned for more soon :)